MEDITATION CLASSES
IN CHARLESTON:
FALL SCHEDULE
Sat Morning Intro Class (free)
Next session:
Dec. 15 at 9:30 am
Our Most Basic Course
4 Sessions: $99
Thursdays at 11 am beginning Jan. 3, 2019
LEVEL 1 MEDITATION
8 Week Course: $239
New Courses Beginning:
Jan. 8 (Tuesdays at 6:30 pm)
Jan. 10 (Thursdays at 6:30 pm)
Sat Morning Introductory Class (free)
Next session: Dec. 15 at 9:30 am (drop-ins welcome!)
Wednesday 6:30 pm Gong Meditation (free)
Every Wed (drop-ins welcome!)
OUR MOST BASIC COURSE
4 Week Classroom Course (one session per week)
Course Fee: $99
New Courses:
~Thursdays 11 am (First Class: Jan. 3, 2019)
LEVEL 1 MEDITATION COURSE
8 Week Classroom Course (one evening per week)
Course Fee: $239
New Courses:
~Tuesdays 6:30 pm (First Class: Jan. 8)
~Thursdays 6:30 pm (First Class: Jan. 10)
*Students can make up missed classes at no charge
Learn More
WEDNESDAYS 6:30 pm GONG MEDITATION
Join us each Wed for a 20 to 30 minute soothing meditation with the deep sound of the temple gong. This class is free!
Learn More
LEVEL 1 MEDITATION COURSE in CHARLESTON, SC
Learn more about our 8 week Level 1 Course now offered in Charleston. New series beginning every month in 2018
Learn More
CAN MEDITATION ELIMINATE DEPRESSION?
It is possible to explore what is causing depression using meditation and putting an end to the awful feelings that accompany depression.
Watch Video
Meditation Classes in Charleston, South Carolina
~Healing Arts Center
What Many Don't Understand About Meditation
Watch this video. Increase your chances of finding meaning in your meditation practice…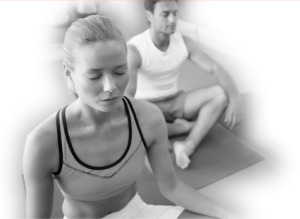 How to Meditate
Many people want to learn how to meditate but few actually succeed in developing a consistent practice. We feel it is because the quality of instruction is not detailed or personal to each student.
Just counting breaths or trying to still the mind is not enough information since most people struggle with too much thought in general. How to meditate properly requires patient teaching by a meditation teacher who is very experienced and compassionate.
We offer a Level 1 Meditation Course that addresses the most common pitfalls of someone trying to learn to meditate.
Is Meditation Hard?