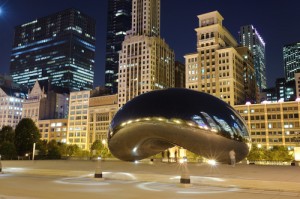 Chicago Yoga Studios all have something a little different to offer
Before we opened in July 2013, we got together to discuss what kind of yoga classes we would offer at this new Chicago Yoga Studio. We noticed there were a couple of Core Power Yoga Studios not too far away and they do a nice job of offering athletic yoga workouts. Bloom Yoga Studio is also not far as is Namaskar Yoga. We all decided that we like these places and that they provide a good atmosphere to practice yoga. The yoga teachers at Meditate started thinking that maybe we could offer specialty yoga classes in Chicago!
At first I, as studio owner didn't know what that meant. I asked them what exactly specialty yoga classes in Chicago would be. And they started talking about Yoga for Runners, Restorative Yoga, Yin Yoga, Candlelight Yoga, Vinyasa Flow Yoga, BROga for guys only… these kinds of yoga classes. I immediately felt they were on to something. Perhaps we could be the Chicago Yoga Studio or the Chicago Yoga Center where people could come and learn these specialties.
We gave it a shot and at first, as you can imagine, no one really knew about our yoga classes. They were used to going to their regular yoga studio in Chicago. So we kept trying to ask what kinds of Chicago Yoga Classes people would come for. We listened and adjusted. Every season in fact we mix it up a bit. We keep the popular classes and try new ones. Here is what is currently offered.
Do you have a suggested yoga class you would like us to offer? Please contact us.