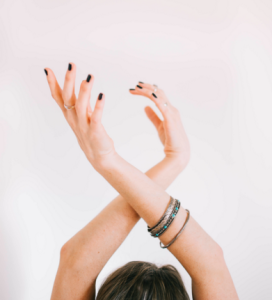 Tue Sept. 20 (6 pm)
In this clinic, we will integrate, transform, and bring healing to your body and your being. Bringing an intimate level of awareness to the body's sensations, we will practice having a deep conversation with the body and the body's images, responses, needs, movements, desires, and insights. We will restore the simplicity of the body's and spirit's needs of love, connection, freedom, strength, peace and vitality through awareness and basic natural movements.
When we listen and communicate with the body in a compassionate, gentle, and loving way, we are able to ally with the body and move forward with ease, grace, and embodiment. This work is a blend of ancient yogic techniques including the development of consciousness and awareness and the focus of attention and presence, and somatic therapies that bring creativity and connection.
You will receive personal healing and attention, compassionate witnessing in a small group, and tools to navigate the experience of yourself in your body. We will work with what is present in the body on the day of the clinic, or whatever it is you seek healing and transformation on along your personal healing journey.
Note: 5 students maximum per session