Advanced Yoga Classes in Chicago designed to be fun, invigorating and transformative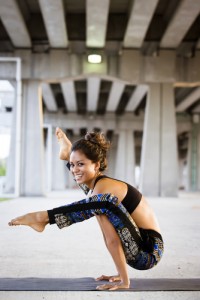 At Meditate – Yoga and Meditation Center, we offer 4 classes weekly considered Advanced Yoga Classes.  We like to think of advanced yoga classes as FUN! Playful in nature and designed with the advanced yogi/yogini in mind. F-U-N Yoga will incorporate meditation, unique sequences, pranayama, and relaxation.
Prepare to move, sweat, and invigorate your mind, body, and soul, as we flow and twist through various Vinyasa sequences, core strengthening postures, backbends, and inversions. Explore YOU on your mat as you allow yourself to just BE and of course have FUN! These classes are offered 3 times each week at 10:30 am on Tuesdays, Thursdays and Saturdays. Click here to register now!
Our other advanced yoga class is offered Tuesday evenings called Hatha Flow 2-3. Hatha is a style of yoga where postures are held a little longer, for several breath cycles. This advanced yoga class will have you reaching deeper to explore more complex physical asanas. Once again, we incorporate pranyamic breathing while exploring and perfecting (if you will) the poses. This level 2-3 yoga class will  be invigorating, physically rigorous for those wanting to go deeper and truly grow as yoga practitioners.
Register and Prepay for F-U-N Advanced Yoga – classes currently suspended until Sept. 2, 2014