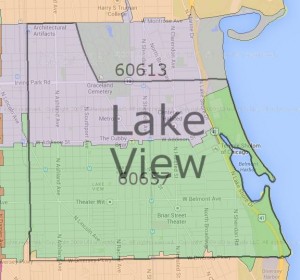 Do you ever stop and think about the name of the neighborhood 'Lakeview'? It seems to imply you can see the Lake from there. That sounds really nice, being able to meditate while having a lake view. Our meditation center is very close to Lakeview though technically our neighborhood is called Northcenter. But we love Lakeview and we would like people who live in Lakeview on Chicago's northside to come and try our meditation classes. So consider this your invitation!
Now as far as what our meditation classes are all about, we have developed a Level 1 Meditation Course that covers some very practical aspects of your practice like where in your home to meditate and what are the best times, how to sit and the attitude you need to have a successful meditation. But the place where people really connect with our program is understanding how to handle your own mental activity. In other words, what am I supposed to do with my mind while I am trying to meditate?
The most well known approach is that you are supposed to still your mind and sit peacefully in a state of no thoughts. Well, let me compassionately say… good luck! Seriously, that is quite hard to do. We believe that eventually that quiet mind state will begin to come more naturally but in the beginning, you need a better approach. So we teach that it is ok to think while you are meditating but your thoughts should be conscious and focused on something you want to explore, not just the typical mundane stuff that repeats over and over.
Meditation is about being with yourself and initially sorting through your thoughts and emotions. The untended to activity is what leads people to states of anxiety, worry and chronic thinking. It is absolutely essential that you learn a technique to check in with yourself, notice what's going on and have a way to process the daily activity. As you get that set up, your meditations begin to take on deeper meaning. Our 12 week meditation course keeps building on each successive week. As the course unfolds, we teach about about concentration, inspiration, the proper mind set for having profound experiences and being able to identify the inner Self in comparison to the outer self. It's quite a journey.
Come and check out our Meditation Course in Chicago in Lakeview and see if this works for you!
Click here to learn more about our Level 1 Meditation Course.